A trip down memory lane:
The first pet, as a newly married couple, was a wild cat we coaxed into taking food from our hand when Rick went to Basic Training in Rantoul, IL in 1970. It took approximately a month for her to come to us, grab a piece of food, and run. Then she would slowly come back, take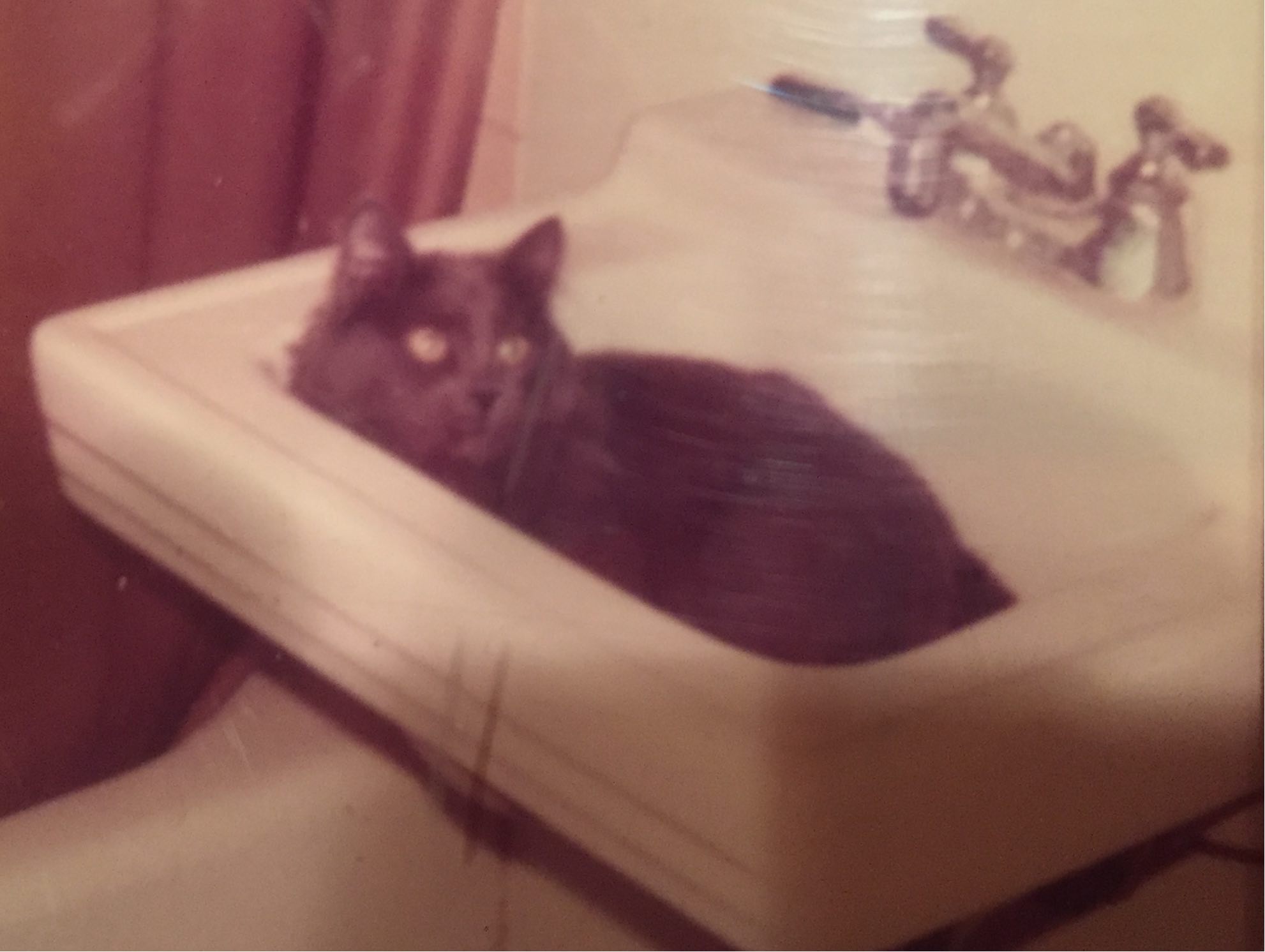 another piece of cat food, and run. After the first month, she'd be waiting outside the apartment to see when we would come out to feed her. Soon we could pet her, but she spooked at everything. We named her Grace. She was all gray and had angora hair, but she was horribly matted. When she finally realized we were not going to hurt her, she allowed me to cut the matted hair.
When we left Rantoul in 1971, our Gracie came along. She had never been in the car for any length of time, so the entire trip to WI she hid under the seat of our 65 Chevy. When we arrived at Rick's parents' home, Grace immediately went to hide in the rafters above the garage. She would come out to eat and go to the bathroom, but that was it. What we didn't know was she was making a "home" for her babies. How did we miss that??? Well, it's easy enough and we just did.
A month later, we headed for Utah. Grace stayed under the car seat, while we were en route. We would stop for the night, and Rick would have to dig her out from under the back seat, so we could sneak her in the motel room.
We arrived in Ogden and found an apartment right away. Three days later, April 12, 1971,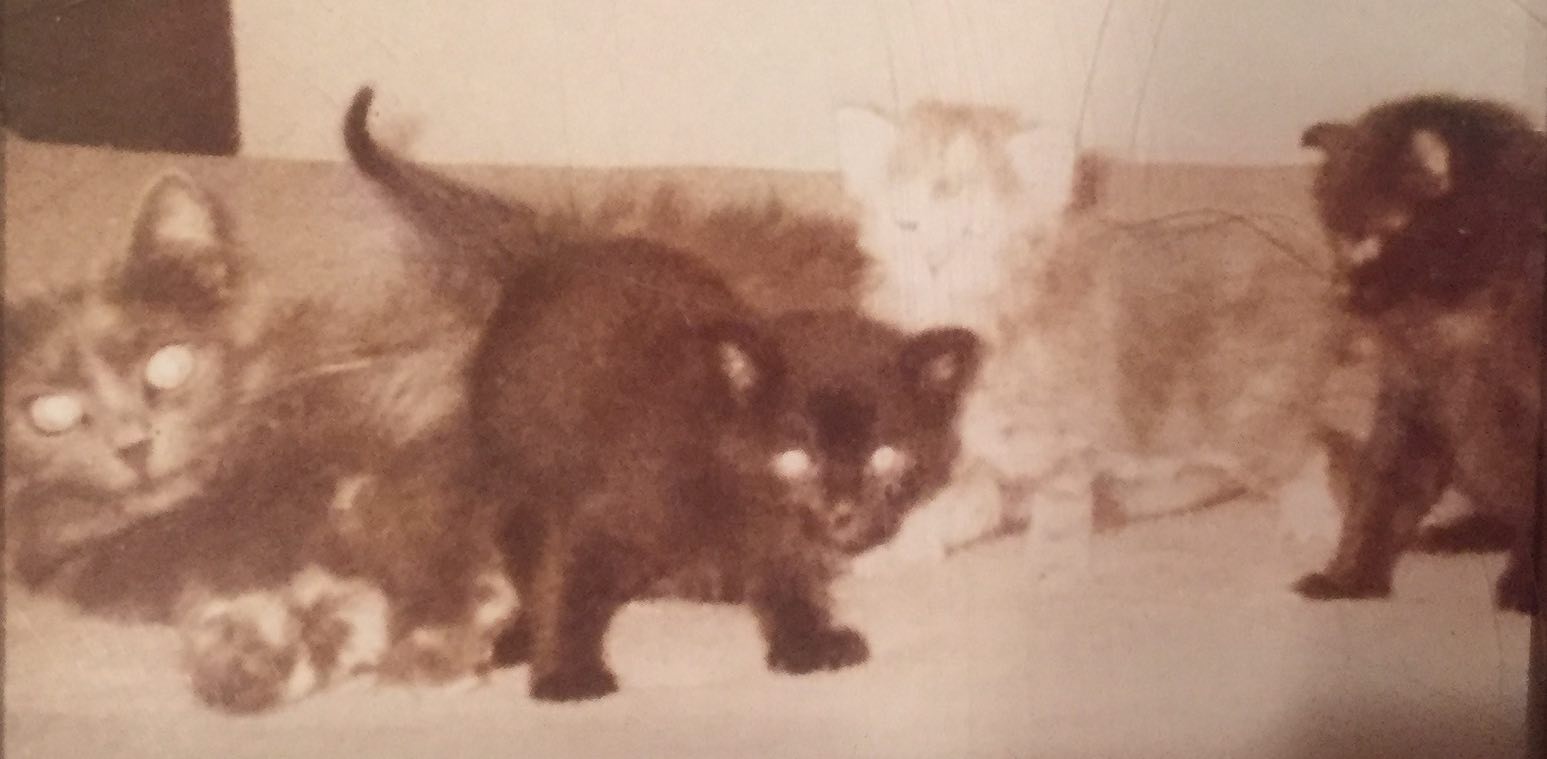 three little kittens were born. Grace had two black kittens and one grey and white-striped kitten. The two male kittens we found homes for and kept the grey and white-striped kitten. We named her Frosty. Grace had been in the wild for so long, outside was "home" to her. Frosty was more hesitant going outdoors. About 7 months after we moved into Harrisville Heights, I found Grace one morning on the side of the road. Unfortunately, we didn't have money to pay for a cremation (maybe they didn't even do it back in those days) so we buried her behind the garage in the apartment subdivision. Frosty was lost without her Mom, but cats soon forget.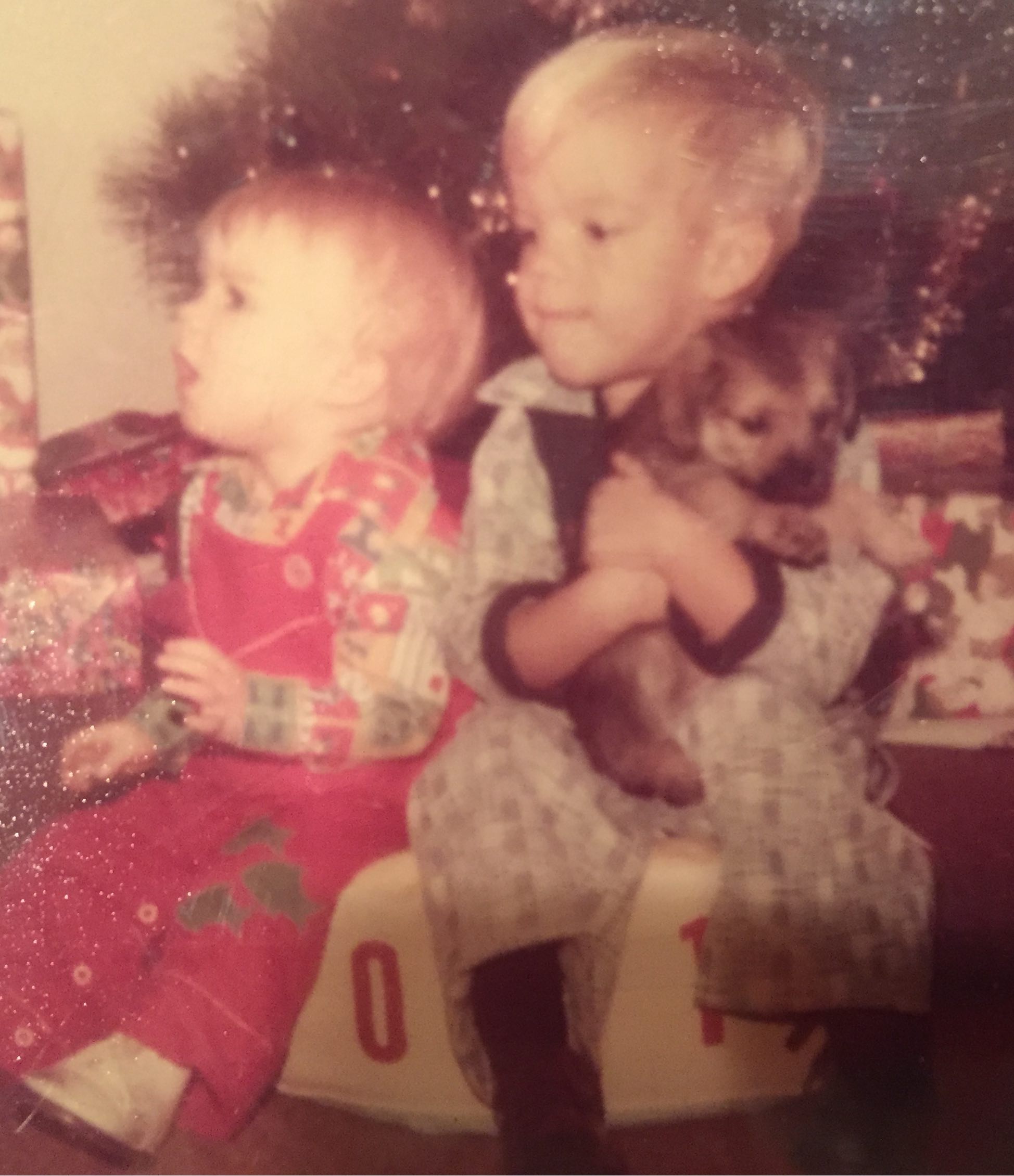 About that time, we were blessed with our son, Corey, December 19, 1972. We moved to another apartment in Roy, UT when Corey was three months old. Two years later, we are blessed with a daughter, Kerry, October 2, 1974. A year later, in 1975, we bought our first home.
When we heard that our friends had some puppies they wanted to find homes for, we decided to check them out, just incase we might want a little puppy for the kids. We did find one that was partially black with brown coloring. He really was the homeliest puppy of all. I was afraid no one would want him! He was part poodle, part terrier. We named him Dusty Allen Spoolman. He was born October 31, 1975. He was a mischievous little one to say the least. My father-in-law named him, "The Happy Wanderer." At first, Frosty didn't know what to think about this little bundle of black and brown who always wanted to play. She more or less tolerated him. It wasn't long, however, before they were playing.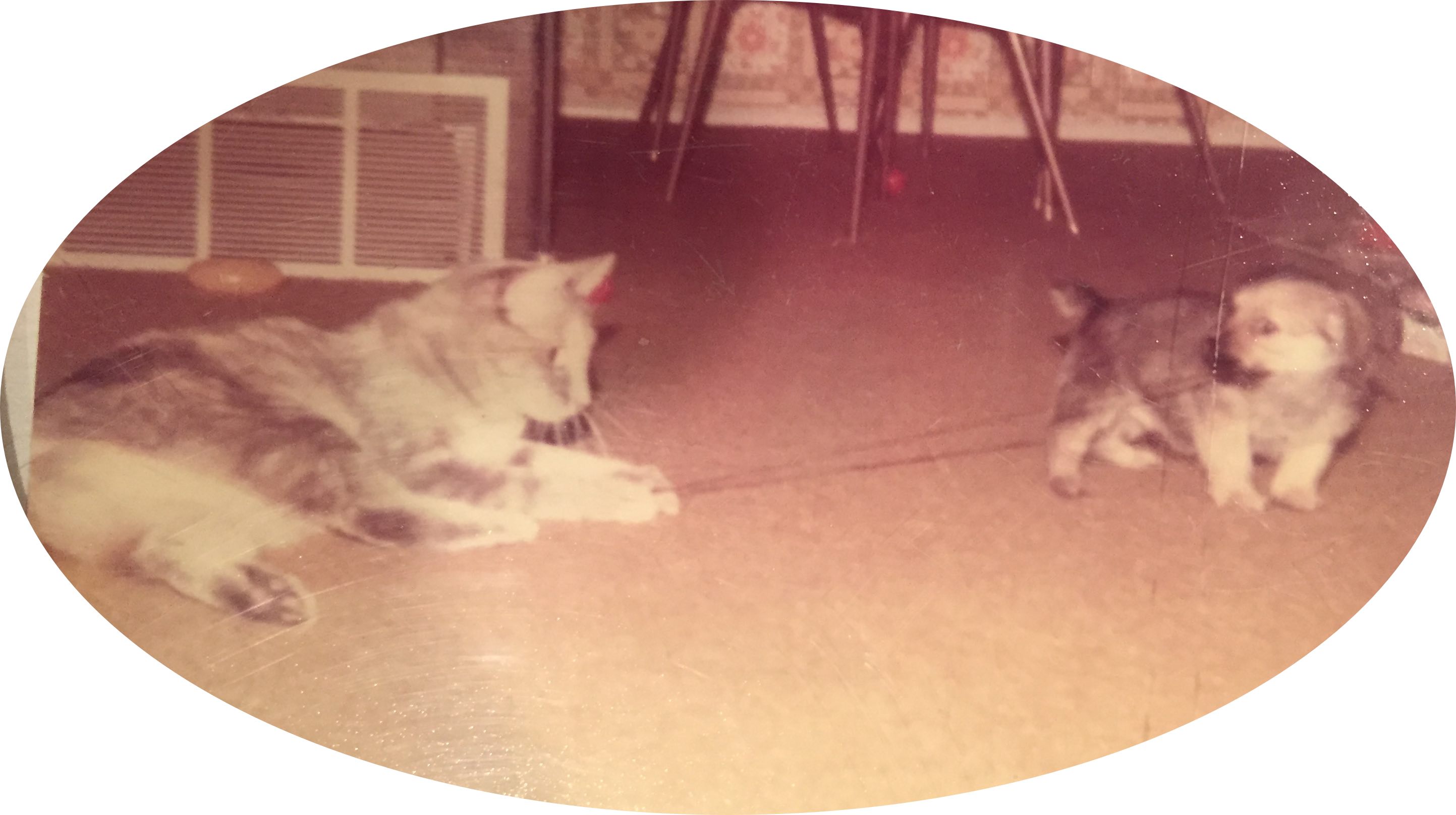 One day, August 11, 1976, to be exact, the kids and I were playing with Dusty in the front yard. A large dog came running down the street, and I finally coaxed it into our yard. She was beautiful. Her fur was sable and white. She was part collie, part shepherd, but she had shorter hair than a collie. Rick's work schedule was four days out at the missile test range, so he was not aware that we took in another stray pet. I had called the pound to say we would bring her down there, but they asked if we could keep her until they found a home for her. Two weeks went by and two people came to see if she would make a good pet, but she didn't take to them at all. Eventually, we realized she was a permanent fixture at the Spoolman Pet Haven. We named her Lady. Rick had a nickname for her: "Shady Lady."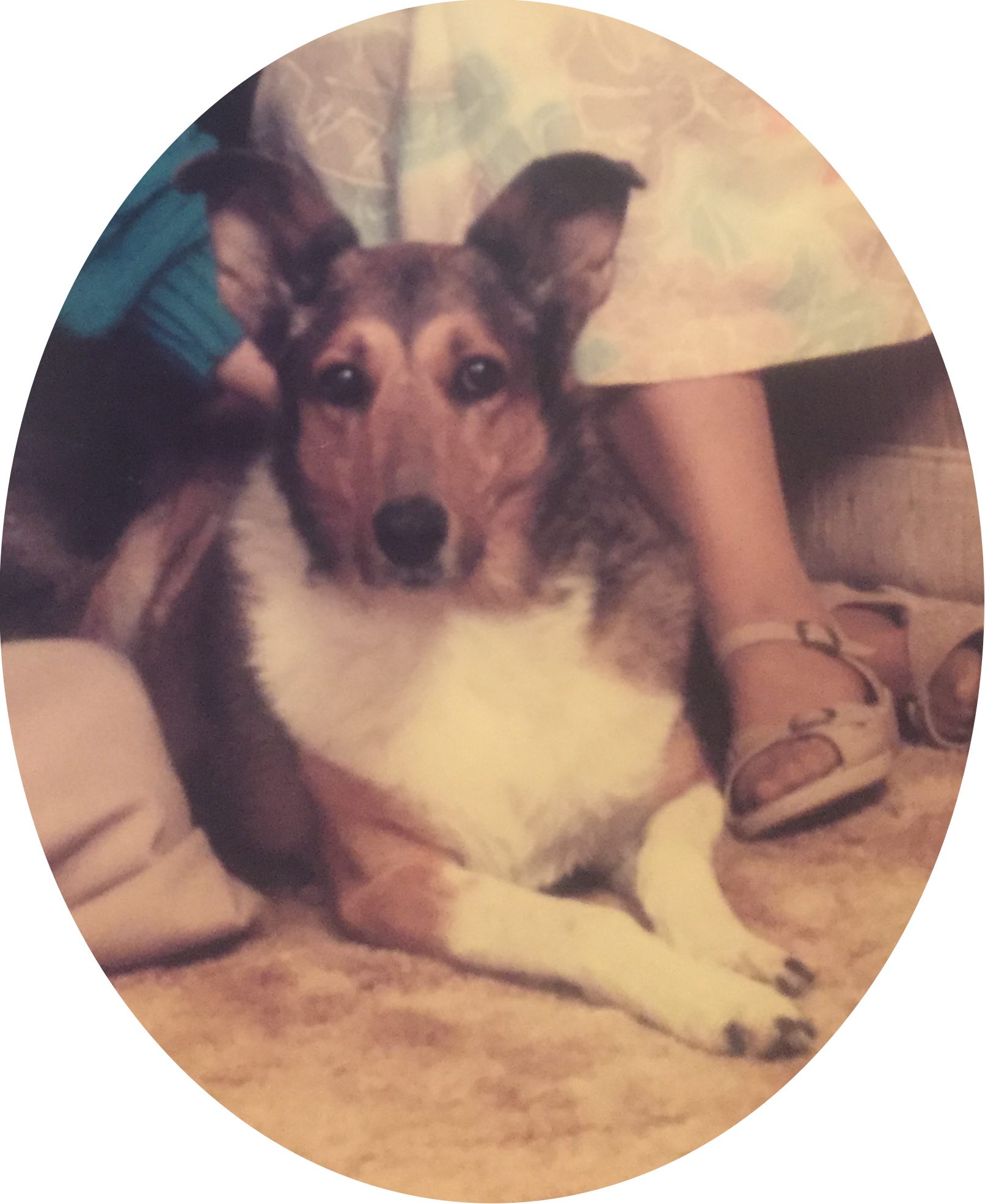 Six years went by and we still had Frosty, Dusty and Lady. They all got along just fine, which was a blessing. After 13 years of living in UT, we received orders for Ellsworth AFB in 1982. We had a 1979 Dodge Aspen wagon, so we packed all three pets, two kids and two adults into that vehicle and headed for WI. Our luggage sat in a carrier on the top of the car as there was no room for anything else inside the vehicle.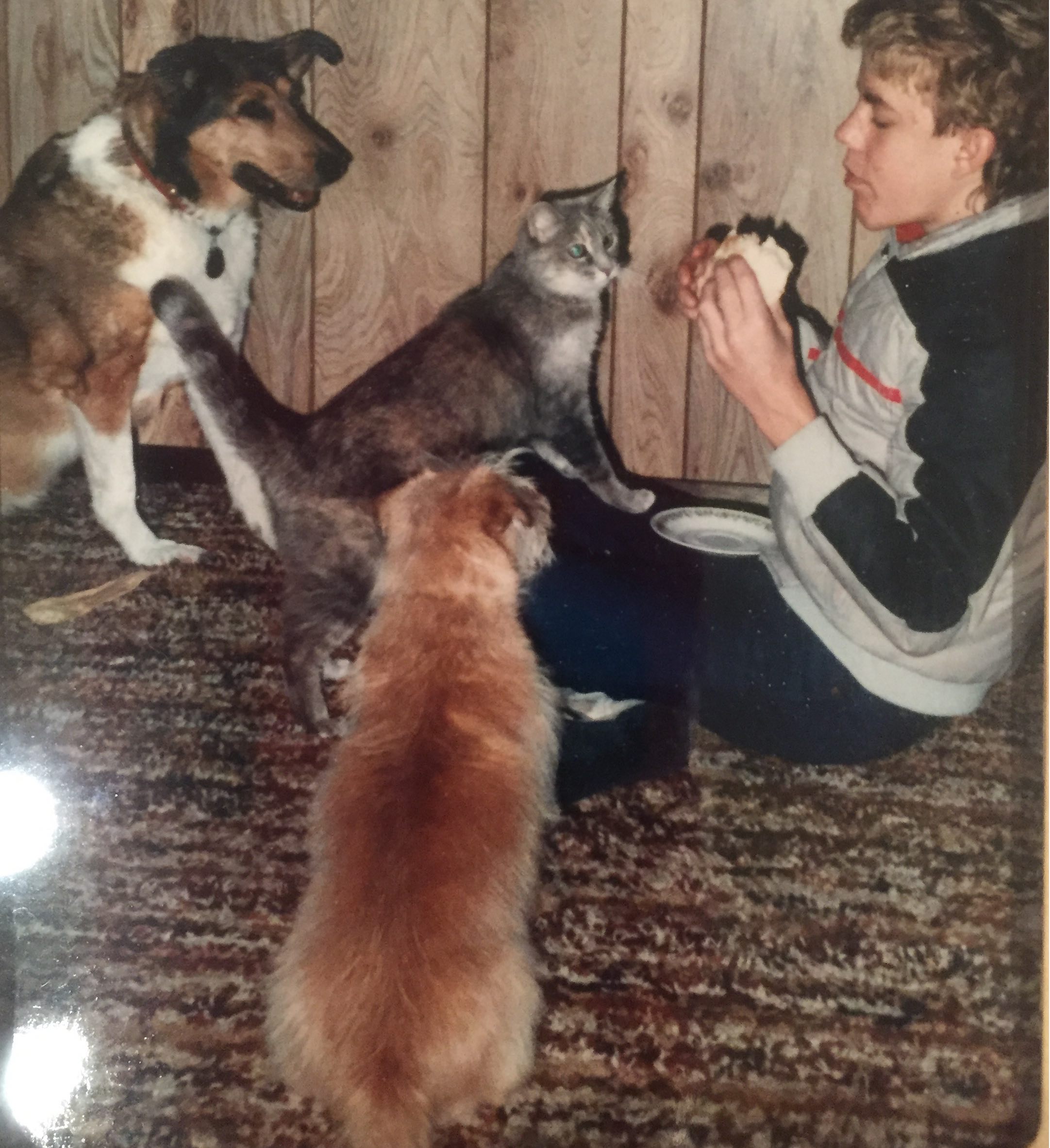 Rick stayed in WI for about two weeks then he had to report for duty at Ellsworth. We were on a waiting list for base housing, so the kids, pets and I stayed in WI for another three weeks. Rick stayed with friends (Pat and Bob) whom we had known in UT and who had moved to Ellsworth in 1978 or 1979.