Signing into BSF International for the first time and Downloading Questions.
Go to: https://bsfinternational.org
Click on Menu at the top right of the screen.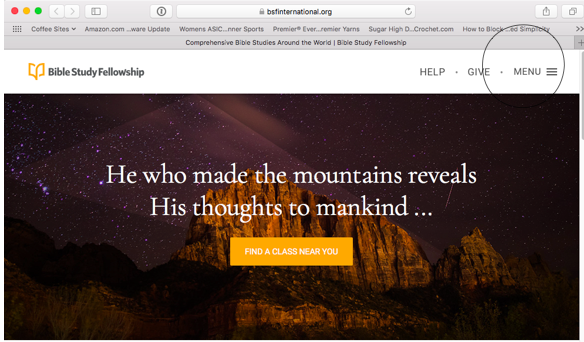 Click on Download Questions and Resources at the very bottom Left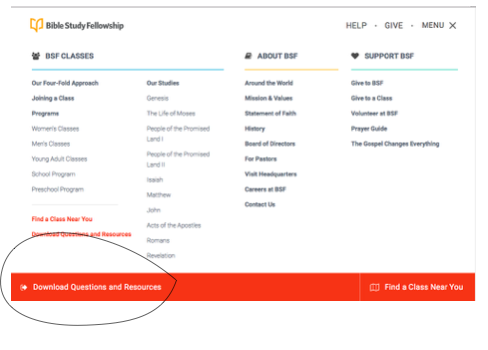 Click on Get Lesson Questions at the bottom left of your screen.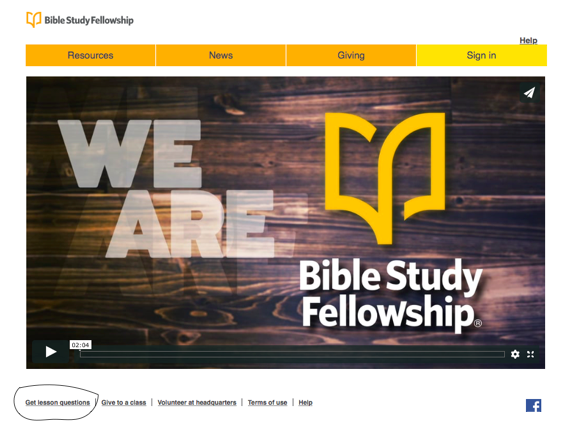 This next screen tells you to enter your phone number or the class, the meeting day, and name of Church you attend BSF class. Enter one or the other, not both. When you begin to type in South Canyon Baptist… it will automatically show the name below the area you are typing in. Select it and the next screen pops up with the link to questions download.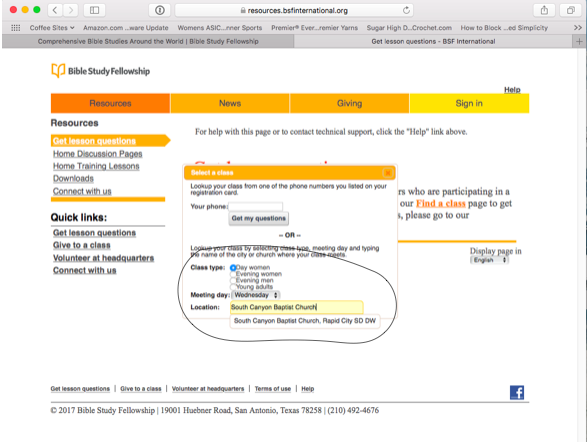 This is the only time you should have to put in this information, unless you clear your browser history at some point.
Bookmark this page and you will have it at your fingertips each week.
https://resources.bsfinternational.org/lessons
Click to download lesson questions.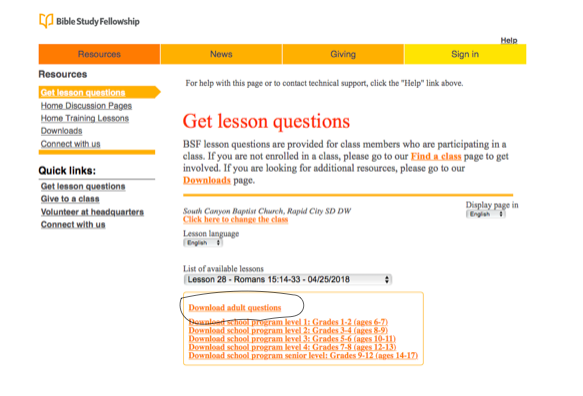 When we can download the notes, I'll put that link in here, also.
Nancy S.
Questions?
Call, Email, or text me!
605-593-2083