Jane Elizabeth "Betty" Spoolman
March 23, 1921 – March 12, 2013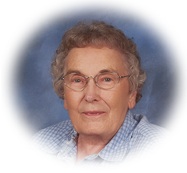 Whispers In The Night
I see the passing of time
as if it never happened.
My family sits together
as we have done so many times,
for so many years.
I hear the laughter, singing, reminiscing,
and telling of stories we have all heard.
I see you glance around,
expecting to see me sitting among you.
I am here … through you.
I have left each of you
with the gift of time, memories,
a legacy of the foundation of life,
and a bond of love that will
withstand the test of time.
Treasure these moments;
life is a labor of love.
Remember … it was time for me to go.
By Nancy L. Spoolman
We honor our Mom, Gramma, and Friend. It is a reminder for us on how much happiness she gave throughout her life, and may she have perpetual euphoria in Heaven.