If you do not have the Tool Bar and it looks similar to the picture below, do the following.
Go to the Menu Bar at the very top, Select View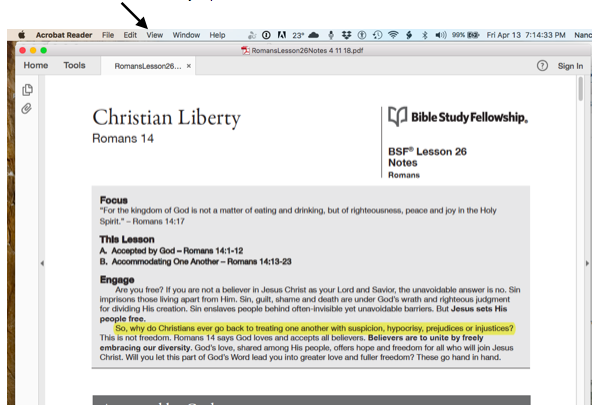 Scroll down to Show/Hide, over to Toolbar Items, and to the third pulldown menu and down to Show Toolbars. Then you will have your toolbars.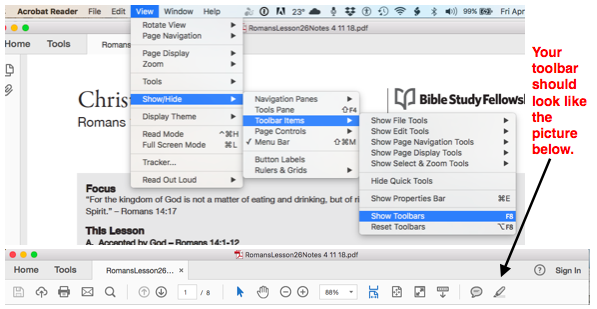 If you have your Tool bar, but do not see the pen/highlighter to the very right of the tool bar…..

Highlight View, Show/Hide, ToolBar Items, Show Quick Tools. Now they should appear on your toolbar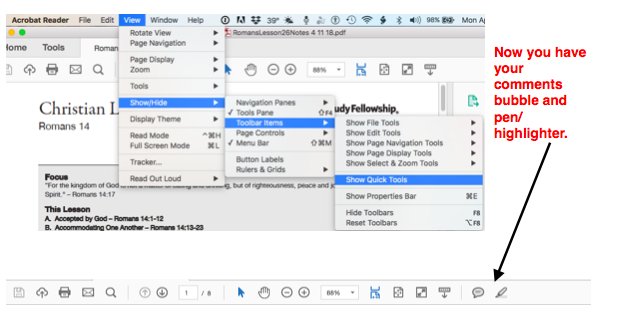 If you want to hide the side bar to the right, click on the little arrow pyramid and it will close it.