Here is a picture of all three pets checking out the "new" member (Chipper) of the family. Oh, I could just hear the thoughts running through their heads.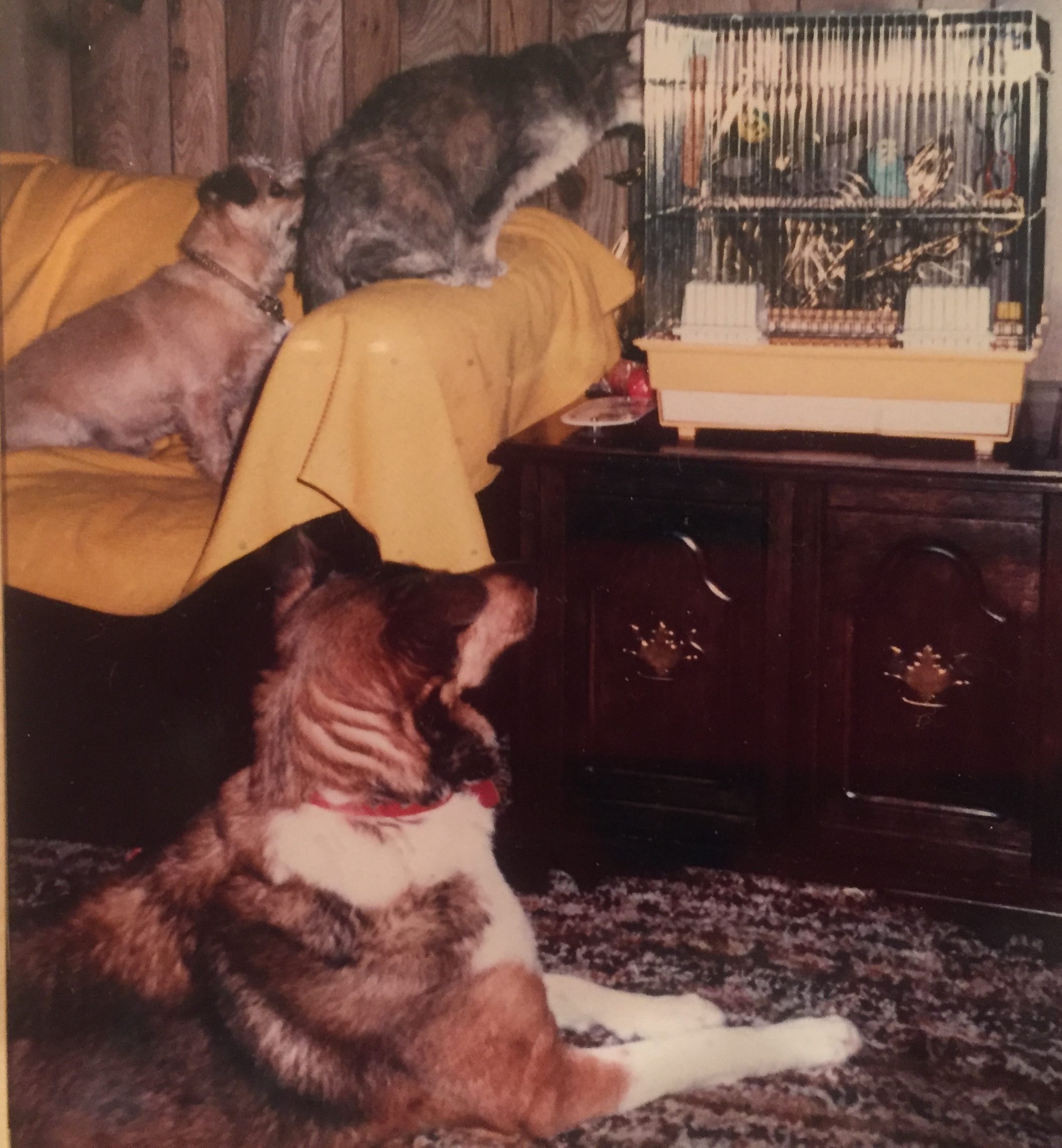 What is that saying? "Curiosity killed the cat?"
One day in June of 1988, Dusty looked up at me as if to say, "Mom; I don't feel good." His eyes were kind of huge and glassed over. Call it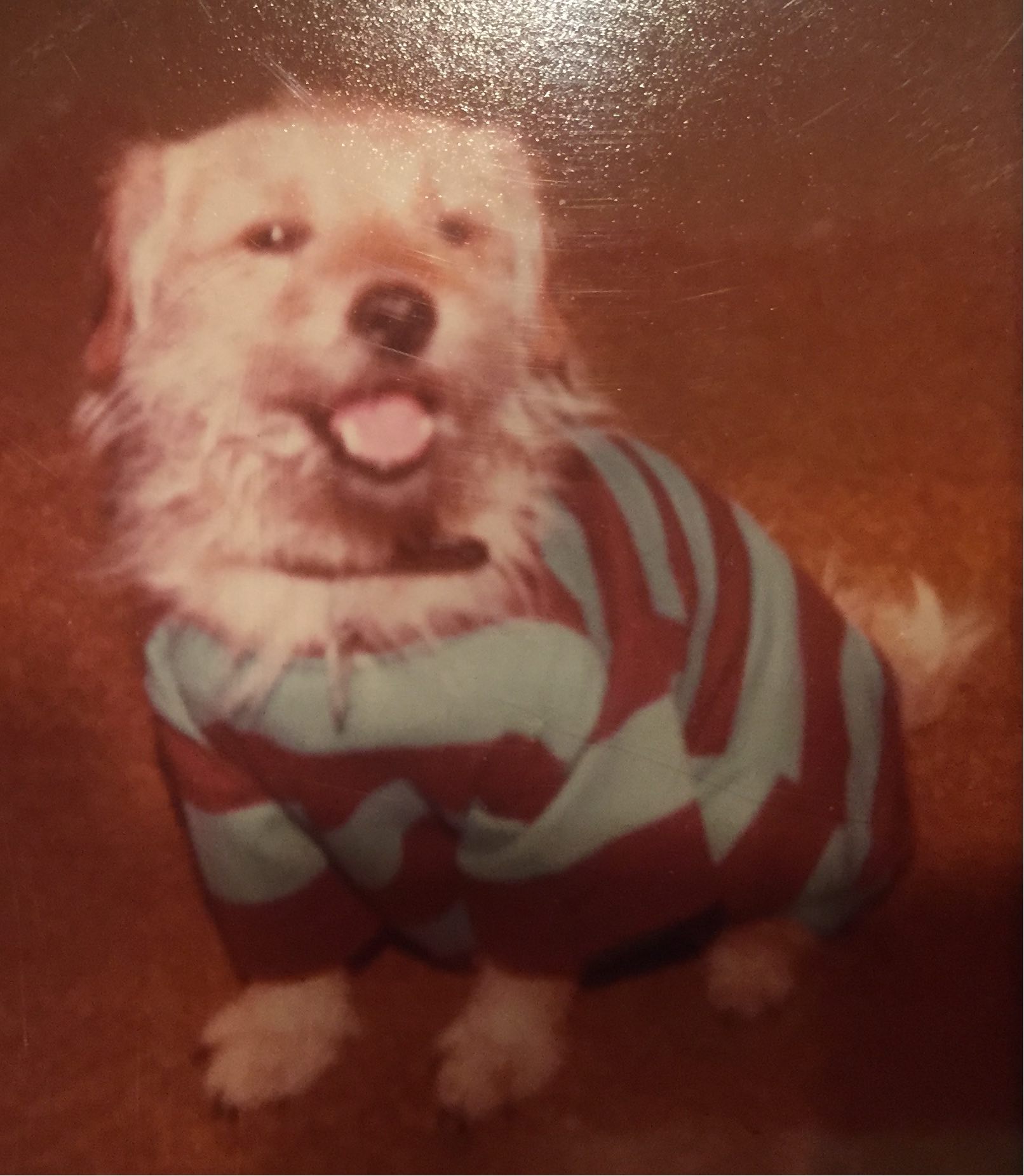 instinct, whatever, but I knew something was wrong. I took him to the Black Hills Animal Hospital immediately. After doing x-rays they told me Dusty had a tumor in his stomach and asked if we wanted them to do surgery. The tumor was completely enclosed, but his little heart couldn't take the surgery, and he died June 13, 1988.
It was not too long after Dusty died that it was determined our Frosty had cancer on her right foot. After three surgeries, her vet at BHAH said there was nothing else they could do for her, unless we took her to Denver, and they would have to amputate. By this time Frosty was over 17 years old. I remember having our picture taken at our house with Frosty and Lady. I put Dusty's ashes on the bookcase behind Rick so we could say he was in the picture. Our friend Bob made a nice oak box for his ashes.
With Dusty gone, Lady moped around at first. She loved Rick though, and followed him around whenever he was home. Soon she forgot about her brother, Dusty.
I remember the time when Rick had to take a three-month trip for training, and Lady had a stroke while he was gone. I had to call our neighbor, Curt, to come and pick her up and put her in my car. I left her at the clinic and waited for Rick to get home four days later. As soon as I picked him up at the airport, we went to the Animal Hospital. For four days, she had not eaten, nor did she make an attempt to get up from the floor of the kennel. She was slowly dying. We knew we would have to put her down, but Rick wanted to say good-bye to her. When Lady saw Rick, she slowly, unsteadily, got up on her feet and started walking toward him, trying to wag her tail and whining. When she got to Rick, she fell into his lap and licked and licked him. Dr. Twitterro kept saying, "I can't believe it! I can't believe it!" He said,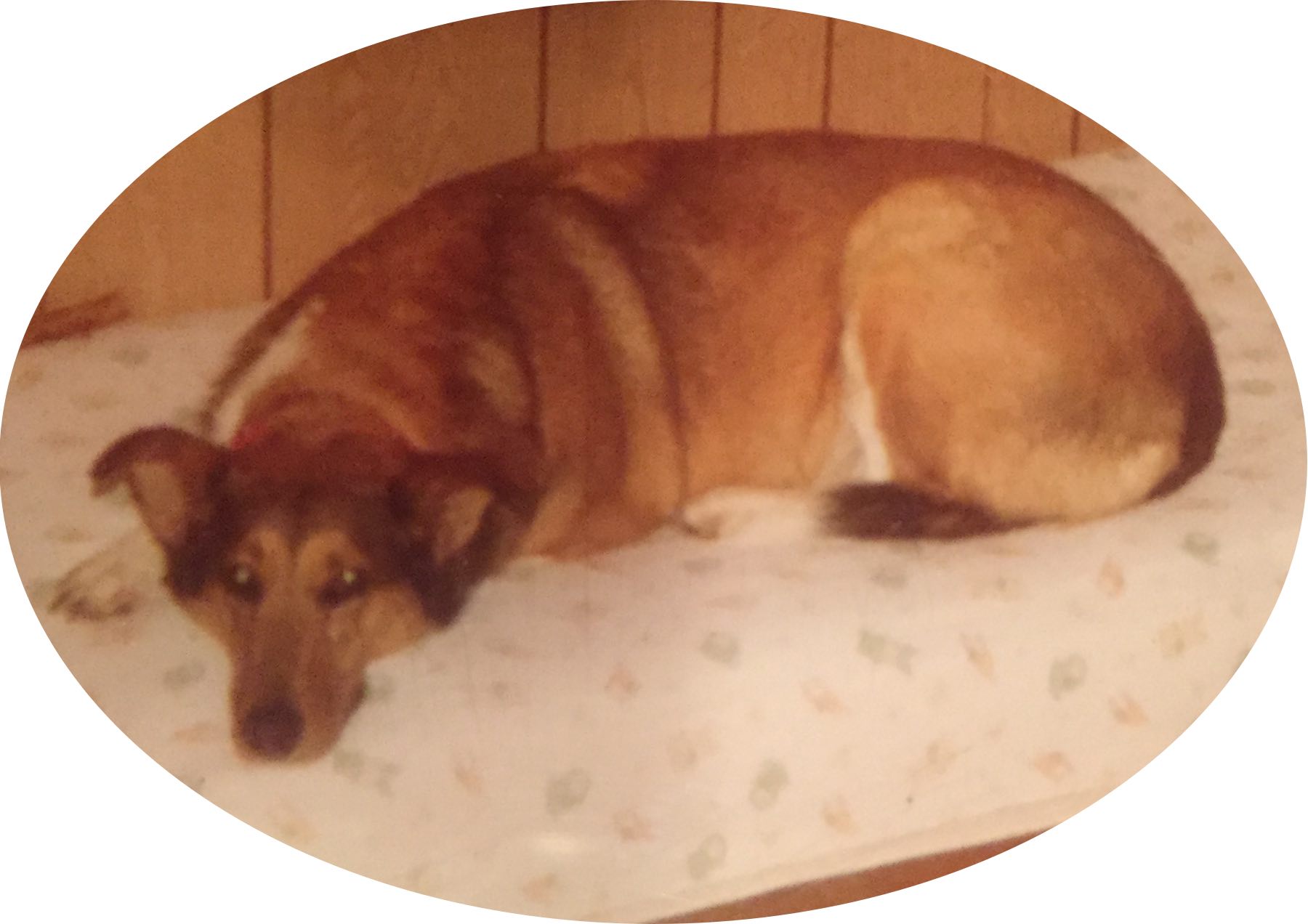 "You might as well take her home." Rick carried her to the car. We were so happy; we cried all the way to the car. Corey and Kerry took turns staying home from school the rest of that week as someone had to carry her up and down the stairs when she had to go potty. She regained her strength within a week or so. Lady lived another year and died July 24, 1991.