So, now the Spoolman Pet Haven is down to two pets… three including Mittens. Life goes on.
The following summer, July 2017, we noticed Casey was beginning to slow down. He was our adventurous cat, always chasing rabbits, baby turkeys, mice or whatever he could find. There was one time the little stinker took a baby turkey to a neighbor. He growled at the young boy when he tried to get it from him. The Mom picked Casey up and took him to the pound, then called us. I don't think he ever went there again. He would visit other friends along King's Rd. Charles and Alice looked for him almost every day. He loved going to their house.
On Saturday, July 15, 2017, I came home from selling coffee at the Farmer's Market, and Casey was still lying underneath the deck. He had been in the same place since the night before. Corey and I quickly unpacked the car, and I called the emergency animal hospital. Corey removed the fencing from around the deck to bring Casey out. We ran him across town and had to leave him at the hospital. They had more tests to run.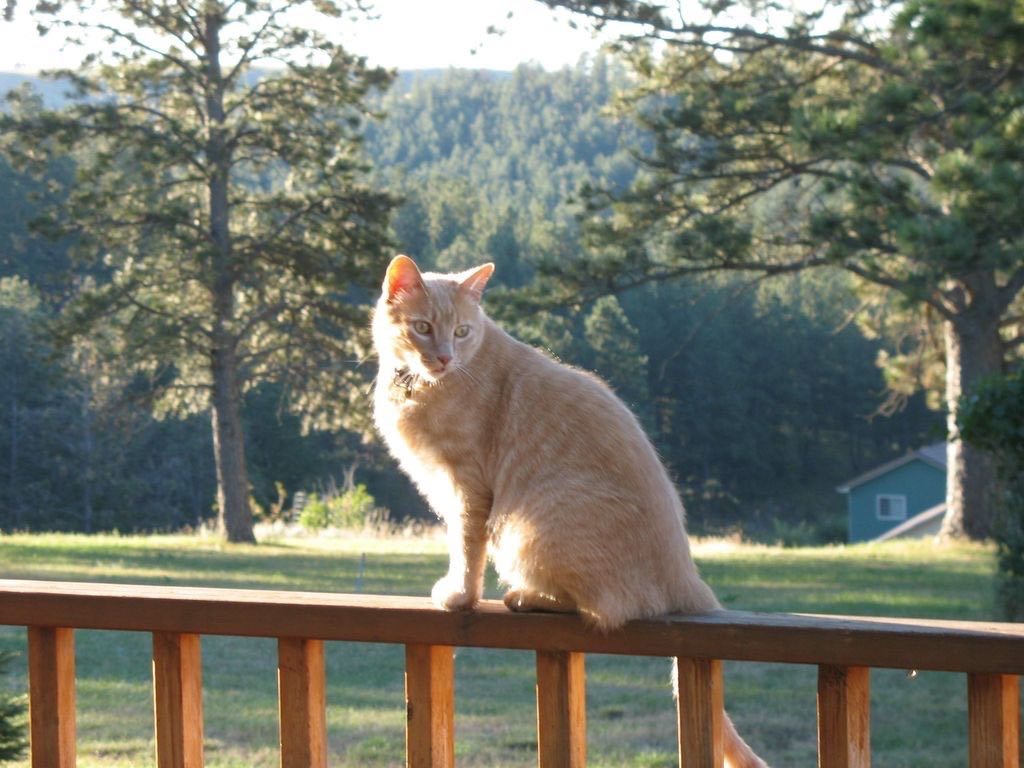 The next day they called to say he had perked up after giving him some fluid, and he had eaten a bit, and we could come and get him. The vet said there looked to be fluid around his lungs, but he couldn't pinpoint what it was. They would have someone else look at the x-rays, or they could send it to our vet and have them look tomorrow. We chose our vet. We brought him home and laid him on the floor in our living room.
Monday, July 17th, Casey had not moved since we brought him home the day before. He was having difficulty breathing. We called the vet at Mountain View Animal Clinic and ran him down there. By the time we got there, 10 minutes away, he was gasping for breath. They had to put him in an oxygen cage to help him breathe.
We left and came home. A few hours later, they said he needed to have an ultrasound and fluid drawn from his chest as he had a collapsed lung. At that time, they didn't say what they suspected. When we picked him up, and they took him out of the oxygen cage, he was gasping for breath. We had to drive across town to the emergency hospital again for the ultrasound. I drove, and Rick held Casey in his lap. I didn't think we would make it. It was horrible watching him try to breathe. He hated riding in cars anyway, so that didn't help matters any.
When we arrived they immediately put Casey in an oxygen cage and waited for him to settle down a bit before doing the ultrasound and drawing fluid from outside the lung. It was as they thought. It was a rare disease and one that the cat has to have the gene to get it.
There is a wet disease, and a dry one. Casey had the wet FIP. Feline Infectious Peritonitis. There is no cure. July 17, 2017 Casey went to be with his brother, Cedric, in cat heaven.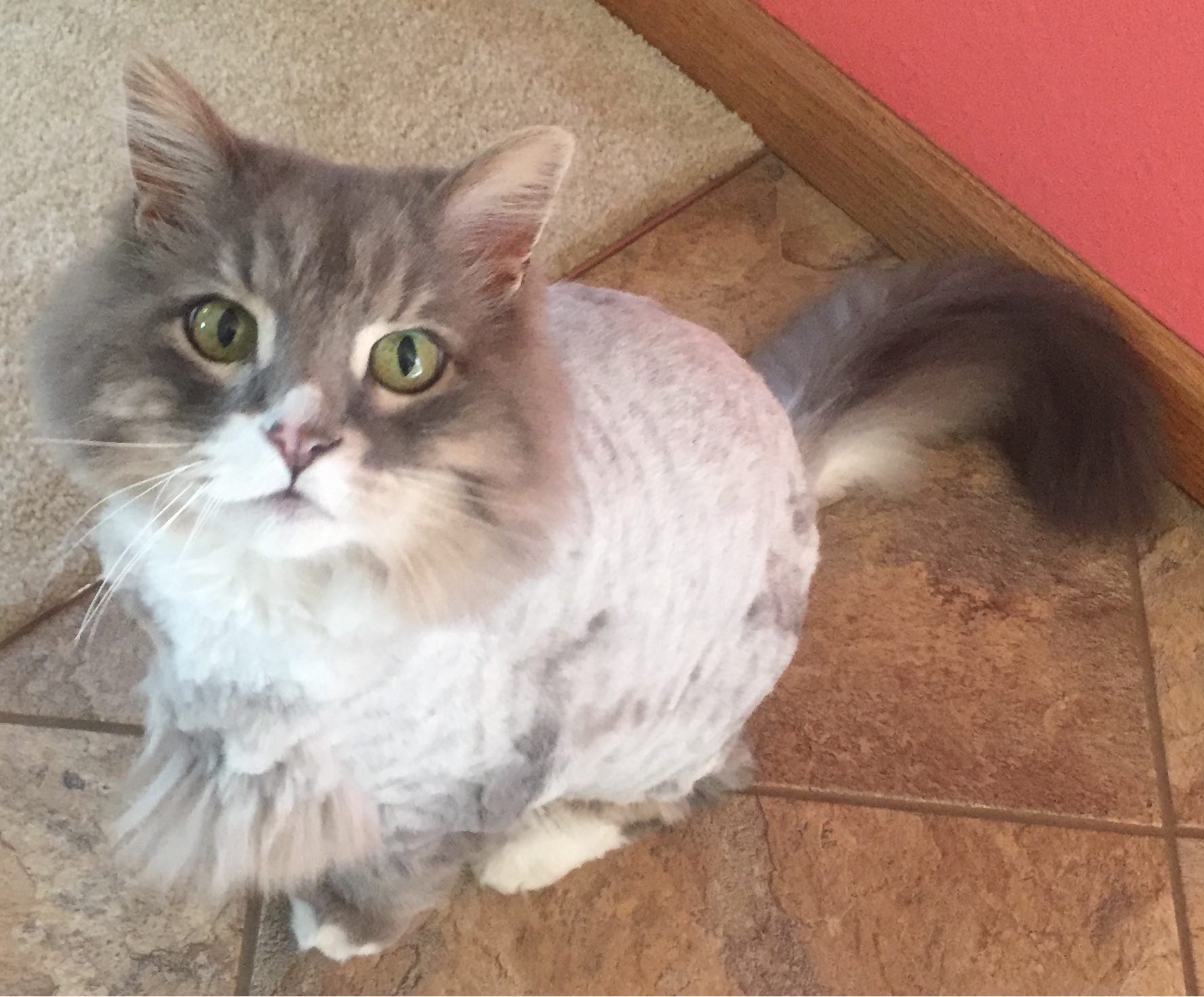 After Casey died, our little Pet Haven was down to Cassie and the neighbor's cat, Mittens. Of course, we knew Cassie already had bladder cancer and suspected she wasn't too long for the world. As I mentioned at the beginning, her vet was surprised two years had already passed since he diagnosed her.
The following movie was Cassie's favorite thing to do when she was outdoors with Rick.
That is the end of the story of the "Spoolman Pet Haven"… After 47 1/2 years of marriage, we have never been without a pet for any length of time. I try to put on a good front, but it hurts to lose them. I try to stop the tears, but sometimes it is impossible. Eventually, enough time will pass, the memories and hurt of losing them will pass, but I will forever be thinking I see one of them out of the corner of my eye; knowing it is impossible. There is nothing in this world, except God, who loves so unconditionally as a pet does. Their joy and love, whenever we came home from work or town, was there for all to see. God put them on this earth for a reason, and I wish everyone could experience the unconditional love of a pet. The companionship and love they gave us, is far beyond anything else on this earth.
Nancy L. Spoolman