This picture is in memory of all our pets we have had over the past 51 years. From Grace in 1970 to our Mittens who went over the rainbow, Saturday, October 9, 2021 at 10:04 a.m..
Our little Pet Haven all began in Rantoul, IL in 1970…

Dusty, Lady, and Frosty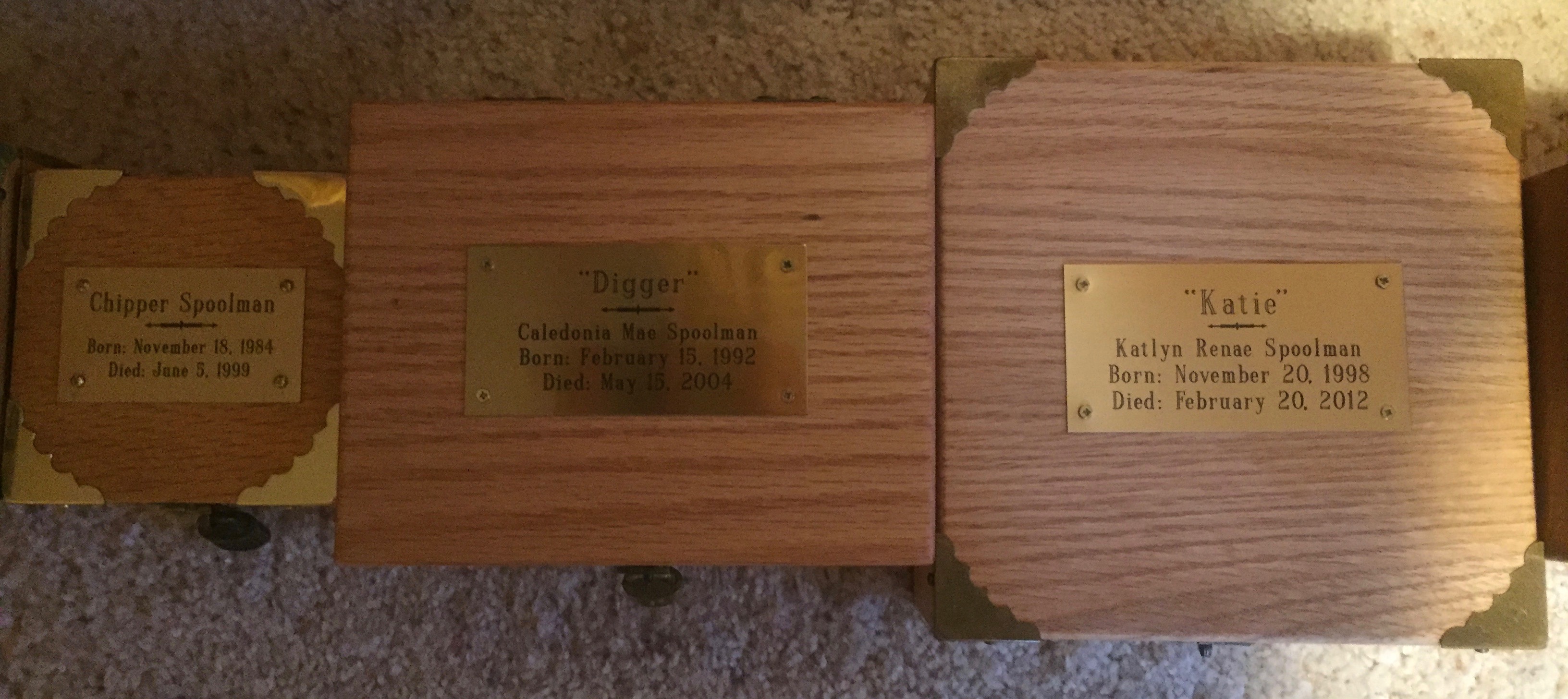 Chipper, Callie, Katie

Cedric, Casey, Cassie
Our pets are now each in their own box with a memorial plaque. I was going to have all of our pets ashes put with mine. Unfortunately, my Blue Willow Cookie Jar won't hold all of us. After a while, I think we will bury them under Bob's tree.
You can read all about them here: